Texas Back Pain Clinic Providing Lumbar Stabilization Programs for Patients in
California, Florida and Texas
What is Lumbar Stabilization?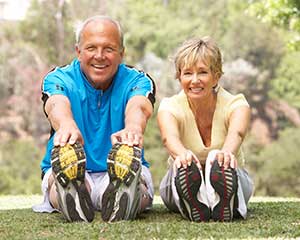 Lumbar stabilization is an advanced form of exercise and physical therapy designed to improve spinal function, reduce pain and other symptoms, strengthen your core, and protect against future spine injuries.
Lumbar stabilization exercises teach you how to keep your spine in a neutral position. Lumbar stabilization therapy helps you correct your spine position, helping you avoid future pain.
For more information, or to request your consultation, please call (210) 265-1116.
What to Expect with Lumbar Stabilization
With a lumbar stabilization program, you'll learn how to strengthen your core and improve your pain-free flexibility. It's not just about exercising; it's about making you more aware of your movements so you can stay safe on a daily basis.
Lumbar Stabilization Exercises
When it comes to the exercises, the workout you'll be performing depends on the type of injury you have, the extent of the injury, and other factors. Your physical therapist will consult with Dr. Saqib Siddiqui at The Spine Center to develop a therapy plan customized to fit your needs.
Frequently Asked Questions about Lumbar Stabilization
To better understand this method of physical therapy, we have compiled these frequently asked questions about lumbar stabilization:
Do I need a doctor's recommendation for lumbar stabilization?
Yes. Doctor Saqib Siddiqui can examine you to determine if you are a good candidate for lumbar stabilization. If you are, he can provide a referral slip for your physical therapist.
How often will I do these exercises?
This depends upon your condition, but the typical patient goes to physical therapy a few times each week. You'll be trained on how to maintain these techniques while on your own.
What are the benefits of lumbar stabilization?
This treatment can help you reduce your pain, strengthen your body, gain control over your movements during daily activity, heal soft tissue injuries, and prevent future injury.
Request Your Appointment
When you schedule your appointment, Doctor Saqib Siddiqui will determine if you're a good candidate for lumbar stabilization physical therapy. If you are, he can provide you with the referral you need to get into physical therapy.
Please call (210) 265-1116 or contact us online.
Locations in California, Florida and Texas.