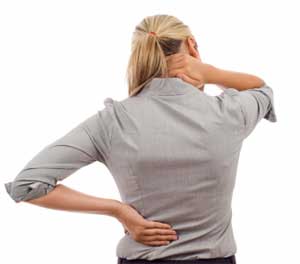 Posterior lumbar interbody fusion, or PLIF, is a spinal fusion procedure designed to replace the intervertebral disc with a bone spacer and fuse the lumbar spine bones together. This procedure can be used to treat a range of conditions, including:
Spinal stenosis
Spondylolisthesis
Spinal deformity
Other lower back conditions.
The procedure has several key benefits, including:
Improved spinal stability
Reduced pain after conditions are corrected
Increased long-term mobility
Increased activity levels
How it Works
The following is a description of how the PLIF procedure works:
An incision is made in the midline of the back
Space is cleared for the nerve roots
Portions of the disc that are pressing on the nerve roots are removed
An implant is inserted to replace the removed disc
The bone graft is inserted into the disc space to fuse the lumbar spine bones together
Why Choose The Spine Center?
The only way to determine if you're a PLIF candidate is to schedule a consultation at The Spine Center. Let Doctor Saqib Siddiqui and The Spine Center discover the source of your spinal pain and provide treatment options for reducing your pain.
Doctor Saqib Siddiqui has a wealth of experience treating all types of spinal conditions. He is committed to helping his patients achieve a higher quality of life, and he helps them do this through the use of the latest surgical spine solutions available.
You will always get full personal attention from the entire staff, and Doctor Saqib Siddiqui will always answer all your questions and educate you on all your treatment options to ensure your needs are met.
Call (210) 265-1116 or contact us online to schedule your appointment today!
Locations in California, Florida and Texas.