Revision spinal surgery is used to correct problems that still persist after back or spine surgery has been performed. This does not mean that something went wrong in the first operation, but that it often takes time and multiple attempts to address the complexity and changing issues of the spine. At The Spine Center, Doctor Saqib Siddiqui works on perfecting minimally invasive methods to deliver fast pain relief and recovery for patients who need revision spinal surgery.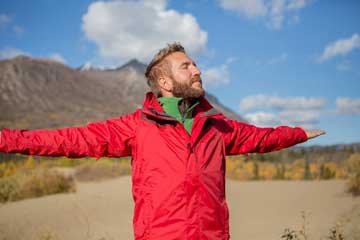 WHAT IS REVISION SPINAL SURGERY
Used in certain patients to address or revise problems that were unresolved in previous spinal surgeries, revision spinal surgery is designated for patients who still experience chronic pain after surgery. There are however other factors for revision spinal surgery, and they include:
Fibrosis, or scar tissue development at the surgical site
The spine's failure to fuse after the surgery
Recurring disc herniation
Incorrect diagnosis
Prior medical conditions that cause surgical complications, making a successful outcome less likely
Spinal implant or hardware fails or malfunctions
SYMPTOMS REQUIRING REVISION SPINAL SURGERY
Pain and discomfort can emanate from a number of different causes. It's important to schedule a consultation with Dr. Siddiqui at The Spine Center in order to ensure that revision spinal surgery is the solution to your back pain. Common symptoms which can indicate revision spinal surgery may be necessary include:
Chronic or persistent pain
Shooting pain in the back legs, neck and/or arms
Severe, scorching, tingling or piercing pain in the extremities
Numbness or loss of feeling
REVISION SPINAL SURGERY TREATMENT
At The Spine Center we use minimally invasive techniques to address the actual source of your pain. Because of our dedication and innovative techniques, many of our patients enjoy:
Faster recovery time
Reduced pain
Reduced scarring
Decreased need for post-operation pain medication
Schedule Your Consultation Today!
If you're in pain after your spine surgery, or notice little improvement, revision spinal surgery may be required. Call (210) 265-1116 or contact us online to set up an appointment.
Locations in California, Florida and Texas.